Who are Oddblox?
The stable growth of your gaming community depends on the performance of the system it's running on — its speed, resiliency and scalability.
But as increasingly complex updates to games like Minecraft require more processing power, and as more hosting providers appear on the market, finding a provider with perfect balance of performance and low cost for your server is no longer straightforward.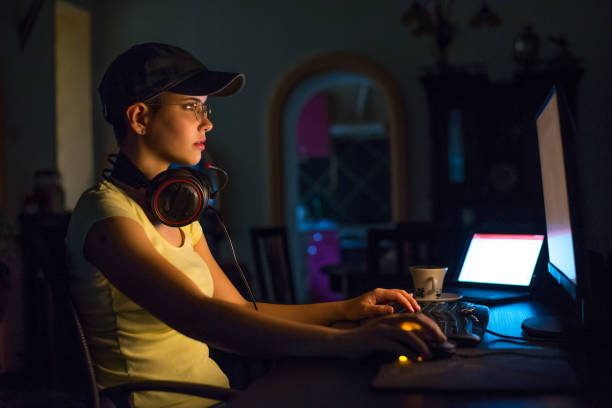 From datacenter location to plugins, a myriad of factors dictate the performance of your server. We figured it all out for you.
The "Odd One Out"
Our aim is to excel above some of the 'pterodactyl clones'. We feel the only way is to do exciting things the others aren't doing! We use the lowest cost dedicated server and colocation providers without compromising specs or security, even building our own servers, and we pass those savings onto customers.
Absolutely NO Overselling
With region data getting constantly compressed and decompressed with every player movement and save, it's no surprise laggy servers are common.
We keep our systems monitored 24/7, meaning no interruptions and guaranteed zero lag or crashes on your server! Your choice of hosting should be the last thing on your players' minds.
Frequently Asked Questions
We know that starting a new relationship can pose a huge number of questions. We've tried to consolidate the most frequent questions we are asked into a friendly FAQ Page. If you can't find the answer to your question here, please visit our Knowledge Base, or contact us here.
What are your server specs?
USA servers:
Intel® Xeon® E3-1270 v6, 3.8GHz Base, 4.2Ghz Turbo
64GB of DDR4 ECC RAM
x2 1TB NVME SSDs
1Gbit Port
40Gbit/sec Corero in-line DDoS Protection
Canada servers:
AMD® Ryzen™ 9 5900X, 3.7GHz Base, 4.8Ghz Boost, OR
Intel® Xeon® E5-1620 v2, 3.7GHz Base, 3.9Ghz Turbo
64GB OR 32GB of DDR3 RAM
x2 480GB NVME SSDs in RAID 0
100Mbit Guaranteed, 1Gbit Burst
480Gbit/sec OVH DDoS Protection
France servers:
Intel® Xeon® E5-1630 v3, 3.7GHz Base, 3.8Ghz Turbo
64GB of DDR4 RAM
x2 480GB NVME SSDs in RAID 0
100Mbit Guaranteed, 1Gbit Burst
480Gbit/sec OVH DDoS Protection
Germany servers:
AMD® Ryzen™ 7 5800X, 3.8GHz Base, 4.7Ghz Boost, OR
AMD® Ryzen™ 7 3700X, 3.6GHz Base, 4.4Ghz Boost
64GB of DDR4 RAM
x2 480GB NVME SSDs in RAID 0
1Gbit Unlimited Port
2.77 Tbit/sec Cloud-based DDoS Protection
We do not use Hetzner.
This information is up to date. Some locations use Xeon - these are server grade CPUs and proven to be good for handling Minecraft server workloads, in some cases matching the performance of gamer AMD Ryzen.
Don't believe us? Try for yourself, we'll refund you if we're wrong.
What is the free Web Hosting?
All servers come with free cPanel web hosting either on a domain that you own, or a free one "anything".syte.space. To claim this, please open a support ticket with the subdomain that you want.
Why am I waiting for my server that I just ordered?
As soon as your payment is cleared, you server will automatically be provisioned. This process usually takes around 2 to 5 minutes, by the end of this time you should have an email in your inbox with the login details to the control panel.
Larger plans like 20GB, or custom software requested may take up to 2 business days to provision.
Why use WISP? Why not (X)?
WISP is a stable panel trusted by the more expensive hosting providers. It provides a more robust and secure console environment and is easy to use. WISP has a technical team dedicated to applying real-time security updates and responding to any new threats. It is guaranteed to be online 99.97% of the time. The Plugin Manager automatically pulls all plugins from spigot, so you can install them with one click. The Modpack Manager automatically pulls all modpacks from Curse, so you can install them with just one click.
Do I get file access?
You get fully-secure SFTP access, allowing you to use programs like FileZilla or WinSCP. You can also use our built-in File Manager on the web.
Unlimited Storage?
Unlimited.* This means if you need more space, simply open a support ticket, and we'll raise the initial storage limit as many times as you need.* You must comply with our Acceptable Use Policy. Storage space usage must be related to your service and not contain any copyrighted material you don't own or have explicit written rights to use, store, duplicate or distribute (you cannot store movies, music, etc).
Do I get a free MySQL Database?
Our service allows up to 5 MySQL Databases per server that you can create in the server control panel.
Can I use BungeeCord?
You can put BungeeCord on any of our servers, however we can only provide support/set it up if you have 3+ servers with us.
Are custom server JARs and mods supported?
You may use any .jar file you want, and any modded version you want, even if it doesn't run off a jar file. Please contact our support team to assist you with installs that are jarless. You have full access to your files from our server control panel or an SFTP client software.
Are offline-mode (cracked) servers supported?
Absolutely.
Can I transfer my existing server to Oddblox?
Yes! If you currently have Minecraft Hosting with another host, we are more than happy to transfer your current files over for you - simply create a ticket to our Support department with the control panel login details (and control panel link) for your previous host and any other details we'll need to access your files.
Can I upgrade/downgrade my package in the future?
You can upgrade or downgrade whenever you wish, instantly.** Upgrading will create a new invoice for you to pay the difference. Downgrading will add credits to your Oddblox account.
Can I change the location of my server?
You have the option to move your server to another location at any time.** To begin the transfer, simply open a support ticket and our team will assist you.
Can I purchase my plan at a yearly rate?
Yes, you can! We offer 1 month free, and 3 months free, for Semi-annually and Annually paid plans, respectively.
What payment methods do you accept?
PayPal with Guest Checkout. That means any credit/debit card backed by VISA, Mastercard or Discover Card, without requiring you to have a PayPal account.
Bitcoin (BTC)
We do not accept Bitcoin Cash (BCH) at this time.
Your real name and address that you enter in the PayPal billing page must match your card if you are paying by credit/debit card. Your Oddblox profile details are different and don't have to match. Furthermore, we do not store any credit card information on our servers. Your privacy is very important to us.
Do you process automatic payments?
PayPal has the subscription-based payments for the convenience of our customers.
What happens if I don't pay on time?
Your server will be suspended the day after your server payment is missed, it will then remain suspended for 5 days to give you time to pay for it. After 5 days the server will be terminated.
What is your refund policy?
We offer a full refund within 14 days of your purchase, if you are not satisfied for any reason. Automatic payments for an active service may be refunded within 1 day of payment. Automatic payments from an already cancelled service may be refunded any time.
Do you provide Discord support?
We do have a Discord for your convenience: https://discord.gg/s7wbUSvtFD
* Limited to storage availability on the node
** Limited to node availability